We greatly appreciate your contributions to the Mickey and Friends Wiki. We ask that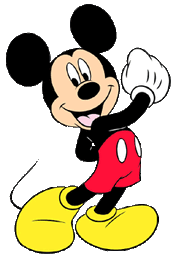 you please read through these rules first.
Articles
Only add facts to the articles, with few exceptions.(see Fan Theories)

Do NOT add your personal opinion about someone/thing to an article. (See Blogs)

example:Do not say- A character was poorly done. Do say- A character was received poorly by fans.

Do NOT add any false information.

Please don't remove facts from articles unless you have a valid reason, such as it being repetitive.

Not liking the information is not a valid reason.

Do NOT create an article and then not add anything to it.
Only create articles about things that have some connection to the Mickey and Friends franchise.
Copy/Paste
If you copy information directly from any sources, such as the Disney Wiki or Wikipedia, please give credit to the authors using the appropriate templates.
| | |
| --- | --- |
| | This page uses Disney Wiki content. Like with Mickey and Friends Wiki, the text of the Disney Wiki is available under the GNU Free Documentation License. The list of authors can be seen in the page revision history (view authors). |
Fan Theories
Fan theories may be added to the trivia section of an article.

They must be identified as fan theories and non-canon
They must be written professionally, and NOT as your personal opinion.
They must be kept family friendly or written in a family friendly manner.
Images
Only post official images, in articles and galleries.

Fan art is NOT allowed anywhere, except your profile page.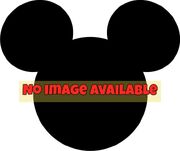 If there are no official images of something (for example a character that is mentioned but not seen) please use the no image available picture from the photo libray.

Do NOT post any pornographic images.
Blogs
Blogs are an area in which you can express your opinion, and post questions regarding the Mickey and Friends franchise.
Only post blogs about Mickey and Friends.
Keep your discussions about family friendly topics.
Behavior
Please be polite to other users.
Please try to avoid editing wars.
Rule Breakers
If someone is caught breaking the rules several times they will receive a warning, and if they continue to break the rules after the warning, they'll get a second warning, and if they continue they will receive a temporary block. If the rule breaking continues the blocks will get longer and they will eventually lose their account.
Policies
Community content is available under
CC-BY-SA
unless otherwise noted.