This article is about television series, for the article about main location the TV show see The House of Mouse (nightclub).
House of Mouse is an American animated television series, produced by Walt Disney Television Animation (now Disney Television Animation), that originally aired from 2001 to 2003. On September 2, 2002, an all night marathon of this show titled "Night of 1000 Toons" aired on Toon Disney. Disney's House of Mouse is a spin-off of the popular short-lived Disney series, Mickey Mouse Works, and featured many Mouse Works shorts as well as new shorts created specifically for the spin-off series.
Plot
The basic premise is that Mickey Mouse and his friends run a dinner theater club called the "House of Mouse" in downtown Toontown, which shows Disney cartoons as part of its floor shows. Located at a corner of an intersection on Toontown's Main Street, the club is considered a very popular destination by the local populace. Some episodes have specific themes, with cartoons to fit that episode's theme. The theme is usually not beneficial to at least one character, usually Donald.
Many characters from other Disney animated films (such as Aladdin, Pinocchio, Peter Pan, The Little Mermaid, Hercules, and many more) have appeared on House of Mouse, mostly as patrons and guest star performers. The show is notable for including many relatively obscure and otherwise rarely used Disney characters, often with speaking parts. Notably, Li'l Bad Wolf and April, May and June Duck, who had appeared very often in Disney comic books but never before in an animated cartoon, finally made their animated debuts on House of Mouse. The show also featured some cameos by characters created for other television cartoons and theme park attractions, but these appearances were few and far between.
Each episode explores the comical mishaps of Mickey and his associates running the club, which are used as wraparounds for Disney cartoons (some of which are classic theatrical cartoons from the 1930s, 1940s and 1950s, but most of which are reruns from Mickey Mouse Works).
Characters
Non Mickey and Friends Characters
Magic Mirror (voiced by Tony Jay): Magic Mirror is a magical artifact and on-site consultant. Mickey and his friends sometimes ask for advice from the Magic Mirror on a variety of issues. He is also available for queries from the club's guests. Unsurprisingly, the Evil Queen can sometimes be found staring at the Mirror.
Mike (voiced by Rod Roddy): Mike is a talking microphone and announcer. He usually assists Mickey in presenting and ending events on-stage nightly.
Penguin waiters: The penguin waiters are the waiting staff of the club. According to an advertisement at the club, they are also available for hire on a temporary basis.
Animated brooms: The brooms are the janitors of the club.
Episodes
Gallery
See Also
House of Mouse
Series: House of Mouse
Episodes: The Stolen Cartoons, Big Bad Wolf Daddy, The Three Caballeros (episode), Goofy's Valentine Date, Timon and Pumbaa, Jiminy Cricket,Unplugged Club, Gone Goofy, Rent Day, Donald's Lamp Trade, Donald's Pumbaa Prank, Thanks to Minnie, Pluto Saves the Day, Daisy's Debut, Goofy for a Day, Clarabelle's Big Secret, The Mouse Who Came to Dinner, Max's New Car, Not So Goofy, Everybody Loves Mickey, Max's Embarrassing Date, Where's Minnie?, Super Goof (episode), King Larry Swings In, Ladies' Night, Dennis the Duck, Suddenly Hades, Pete's One-Man Show,House of Crime, Mickey and Minnie's Big Vacation, Donald and the Aracuan Bird, Goofy's Menu Magic, Music Day, House of Scrooge, Donald Wants to Fly, Dining Goofy, Chip 'n' Dale (episode), Humphrey in the House, Ask Von Drake, Salute to Sports, Pluto vs. Figaro, House of Magic, Mickey vs. Shelby, House of Turkey, Clarabelle's Christmas List, Pete's Christmas Caper, Snow Day, Pete's House of Villains, Halloween with Hades, House Ghosts, House of Genius, Mickey and the Culture Clash
Episode List: House of Mouse/Episode List
Songs: Rockin' at the House of Mouse
Films: Mickey's Magical Christmas: Snowed in at the House of Mouse, Mickey's House of Villains
Telvision Series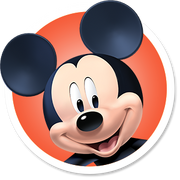 Walt Disney anthology series, The Mickey Mouse Club, DuckTales, Goof Troop, Darkwing Duck (series), Quack Pack, The Ink and Paint Club, Mickey Mouse Works, House of Mouse, Mickey Mouse Clubhouse, Minnie's Bow-Toons, Mickey Mousekersize, Mickey's World Record Animals, Mickey Mouse (TV Series), Mickey and the Roadster Racers, Legend of the Three Caballeros, DuckTales (2017)

Upcoming: none
Community content is available under
CC-BY-SA
unless otherwise noted.